Angela Heine: Director / Executive Producer
Angela graduated in Film from Cal State University Northridge. She has always enjoyed creative endeavors in film, painting, and photography. Currently Angela works in Social Media and enjoys meeting people from all over the world through her job. SCWU: And Our Name Spells Lesbian has been a documentary that Angela has wanted to make for over a decade. Finally her vision is coming to fruition.

Darlene Weege: Writer / Producer / Composer
Darlene Weege served on the steering committee for the LA Valley chapter of SCWU in 1989-1990. She co-hosted LA Valleys SCWU couples group and she was a dee jay for LA Valley fundraising events.  Darlene was a cast member of SCWU's 1981 production of Welcome to Our Lesbian World.  She is a retired hospitality industry Payroll Accountant and she currently works part-time as a Human Resources consultant. In her spare time, she teaches private guitar lessons and writes songs.  Darlene has a son and a daughter and two grandchildren. Darlene and her partner Wendy live in Burbank with their dog Haley.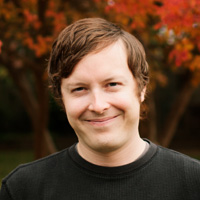 Jordan Colley: Cinematographer / Editor
Jordan has over 10 years experience creating promotional videos, music videos and short films. He is currently an independent videographer and video editor in the Los Angeles area.

Save
Save
Save
Save